Habitat Mature Tree Nursery
Transporting and planting of all 1000L to 2500L containerised trees.
Planting of a historical lane of pine trees that we harvested at a local forest.
Transplanting and planting a variety of trees for the new winery and hotel.
Private property in Gordans Bay
Transplanting of Ficus trees to create a mini forest around a dam on a small holding.
Waldorf School Stellenbosch
Creating a screen of Pin Oaks around a future amphitheatre.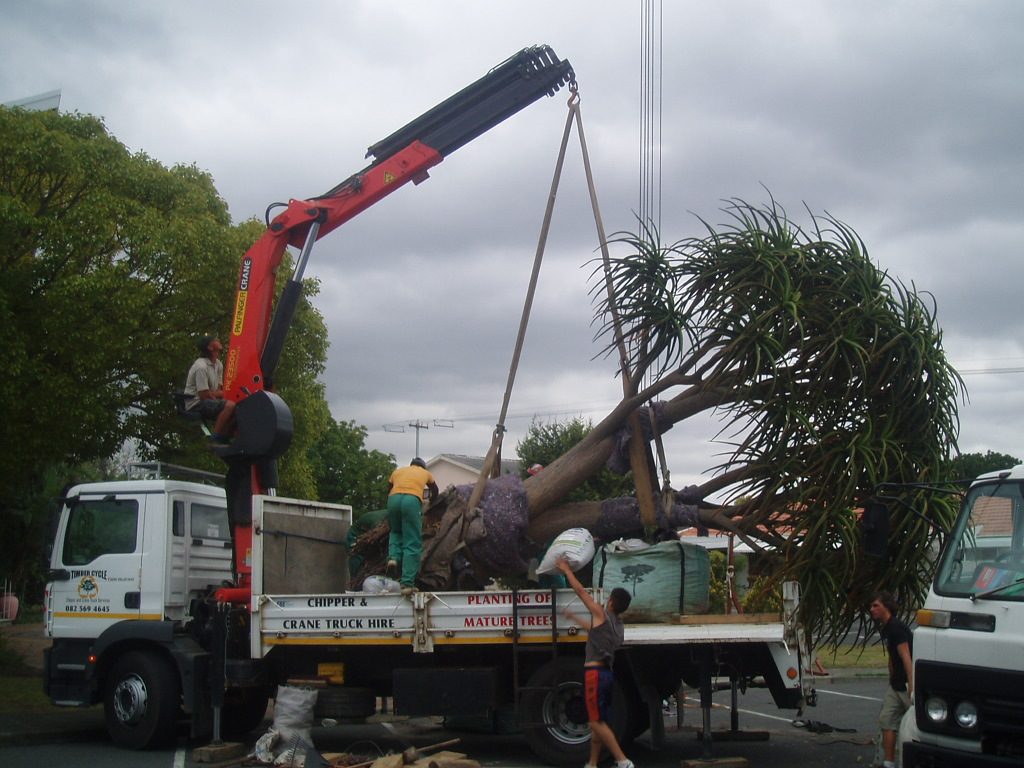 Harvesting an Aloe for a client.
One and Only Hotel at V&A Waterfront
Planting of an Aloe in the future gardens of the hotel.
Loading and Dispatching of trees to international countries.
Transplanting of Olive trees and landscaping.
Transplanting of an old magnolia tree at an historical homestead on the campus
Harvesting and transplanting of Aloes for landscaping around museum.
University of the Western Cape
Arbor Day celebrations with a local school. Trees were planted around the sports fields.
Planting of trees around the stadium for different Landscaping companies.
Transporting of trees from Somerset West to Knysna to plant at new property along canal.
Tree consultant and training operations to game camps in the Okavango Delta.